About Oman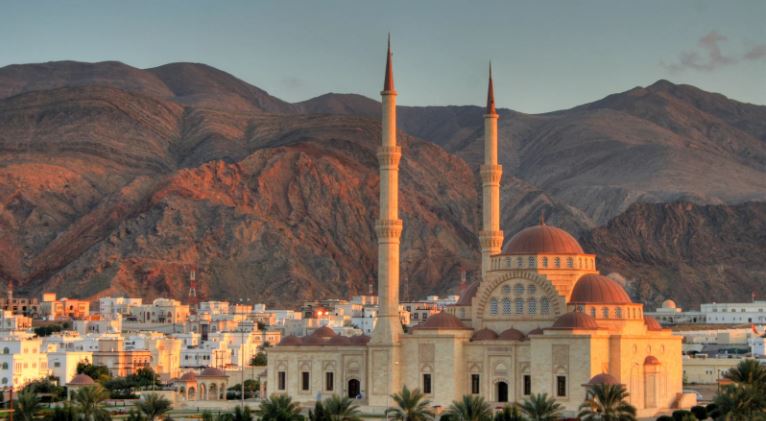 Photo Source: suitcasemag.com
Oman officially the Sultanate of Oman, is an Arab country on the southeastern coast of the Arabian Peninsula in Western Asia. Holding a strategically important position at the mouth of the Persian Gulf, the country shares land borders with the United Arab Emirates to the northwest, Saudi Arabia to the West, and Yemen to the southwest, and shares marine borders with Iran and Pakistan. The coast is formed by the Arabian Sea on the southeast and the Gulf of Oman in the northeast. The Madha and Musandam exclaves are surrounded by the UAE on their land borders, with coastal boundaries. The country has a total land area of 309.500km2 (119,499 sq. miles) and a population of approximately 5 million which is equivalent to 0.06% of the total world population.
Oman is one of the world´s biggest oil producing countries and oil and natural gas extraction account for 51 percent of GDP. The services sector represents 37 percent of the wealth.Within services the largest segments are wholesale and retail trade, public administration and defense, transport, storage and communication. Manufacturing and mining contribute for 6 percent of GDP, construction and electricity and water distribution for 5 percent and agriculture for the remaining 1 percent.
Positively, the country recently reached aseven-year deal to export 1.1 million tons of LNG per year, which should boost the economy going forward.
Growth is likely to accelerate this year asthe Khazzan gas field ramps up production and higher oil prices support private-sector investment. Looking further ahead, reforms to foreign ownership and investment laws should support growth. However, significant fiscal and external imbalances will continue clouding the outlook. Analysts forecast growth of 2.9% for 2018, up 0.2 percentage points from last month's forecast, and 2.6% for 2019.
Real GDP will gradually pick up to an average of 3% in 2020-22 as a result of rising oil output and the increasing contribution of the renewable energy sector in the economy.
References:

https://en.wikipedia.org/wiki/Oman
https://tradingeconomics.com/oman/gdp
https://www.focus-economics.com/countries/oman